Welcome to IFC Wire Components Limited
Re: Coronavirus ... We hope that all are well and keeping safe at this difficult time. We would like to confirm that we are well and remaining open and still able to process and deliver orders for you at this time. Please feel free to either call or email order into us and, as long as services are running to get goods to you we hope to have no interruption to service from our end.
We are an established company with over 45 years experience in the design, manufacture and supply of a wide range of specialist wire forms, in particular, safety pins, crimp pins, brooch pins, badge pins, self adhesive pins, laundry pins, locker pins, fishtail pins, split rings, key rings, key clips, spring hooks, and mobile phone loops. Our products are known collectively by various names but are generally called findings, fixings, pins, clips or fasteners.
IFC's Great Range
We supply our diverse range of products to an equally diverse range of customers, including rosette makers, badge manufacturers, sports centres, hotels, spas, locker manufacturers, sports clubs, promotional companies, sporting event organisers, laundry and dry cleaning suppliers along with a fair number of smaller companies who use our products for jewellery making, beading, sewing and card crafts as well.
View All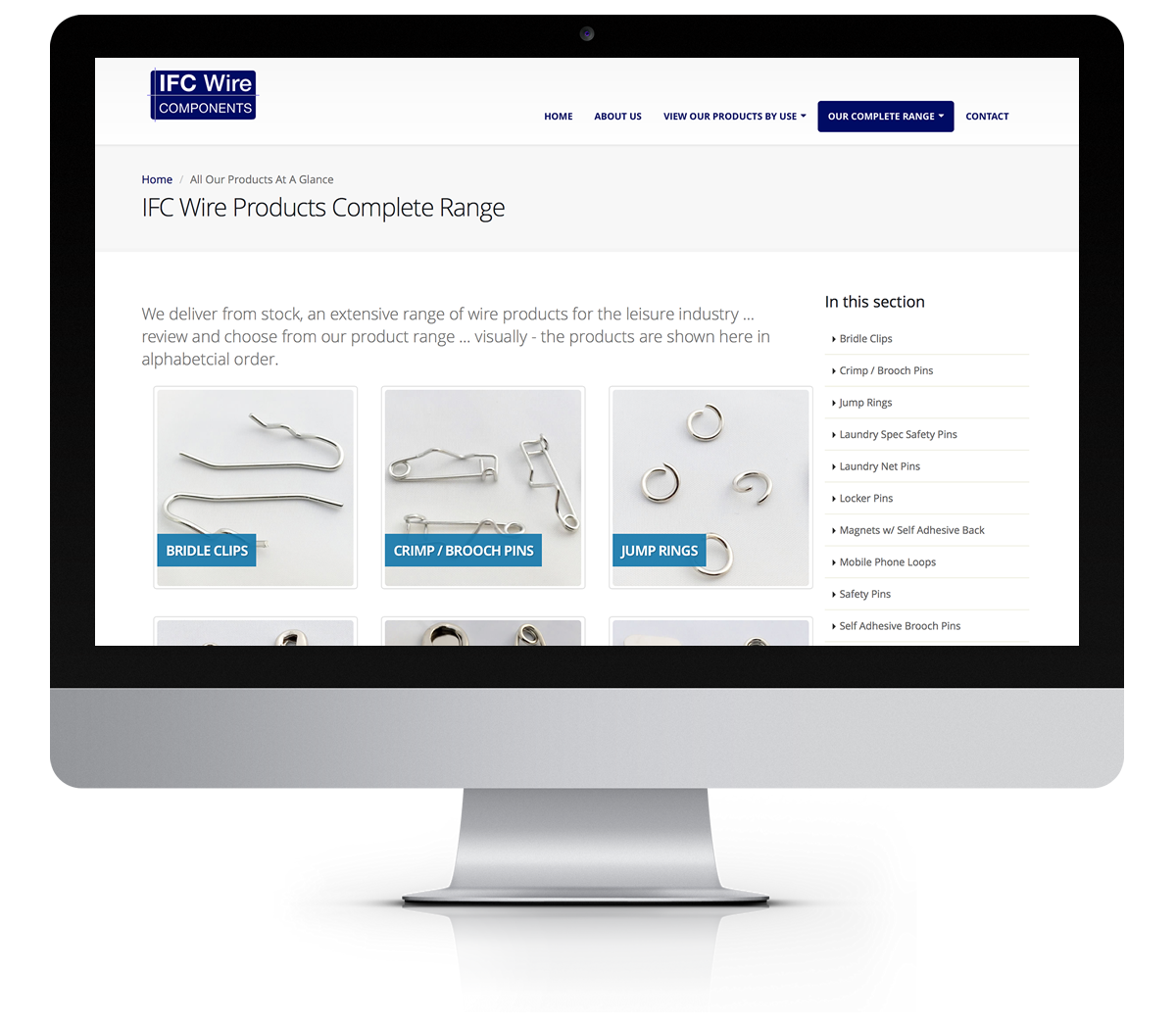 Customer Support
We pride ourselves on delivering high levels of customer service, with an ability to source a wide variety of items not within our main product range. We give everyone the same level of service regardless of your size. Please take a look at the comments our customers have made.
Rapid Delivery
A fast and friendly service with the majority of products delivered next day from stock held in our warehouse. We are proud of our service levels and believe this to be a prime factor in growing our company through excellent customer service.
Large Stocks
The vast majority of our products are available from stock held in our warehouse in the Forest of Dean. Please feel free to browse our product range to see what we offer. If you cannot find what you need, please contact us with your requirements and we will be happy to help.